Profile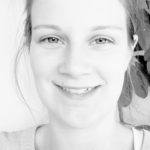 Annette Raffan
Curriculum Vitae
Education

Dunoon Grammar School and University of Aberdeen

Qualifications

I have Highers (AAABB) and Advanced Highers (AB); First Class BSc (Honours) Ecology and an MSc (With Distinction) in Soil Science

Work History

Shop Assistant -> Waitress -> Gardener -> Research Assistant -> Technician

Current Job

Research Technician (Soil Biophysics)

Employer

My connections to STFC science and technology

We've had beam time at Diamond Light Source to get very detailed images of roots and root hairs growing in soil
Favourite thing to do in my job: Designing and planning new experiments to solve a problem. I love helping out students with their experiments too.

About Me: I'm a mum and have a small business selling postage stamps, as well as being a technician. I enjoy gardening and baking when I get the time (which is not very often!)

Read more

I'm a mum of a clever and beautiful little 8 month old girl, have 2 cats, a husband and live in a lovely house at the top of a cliff. In addition to being a lab technician I also run my own part time business selling postage stamps. When I'm not working on my business, I love pottering about in my greenhouse with my plants (it's very, very windy here so it's tied down with steel rope). I also love baking, especially making chocolate brownies. At the moment I'm on maternity leave which means I can spend lots of time at home with my little one teaching her all about the ways of the world.

My Work: I'm a lab technician and I work on how roots can change the soil around them. I like to make mud pies using fake snot and prod and poke them using different scientific instruments!

Read more

I'm a research lab technician which means that I work with a specific research group at a university and help them out in all things lab related. I work with a group which looks at how plants, particularly their roots, can change the soil around them. When plants grow in soil, their roots push soil around, squeeze though tiny spaces in the soil and they also, essentially produce lots of different types of snot from their roots too. This 'snot' or what we call 'exudates' to give it a more polite term, can cause soil to behave in different ways. Some are sticky and cause soil to stick or clump together and some are more runny and can make it easier for roots to slide through the soil. We make up artificial (or fake) 'snots' and add these to soil and see what happens when we prod and poke them with various instruments. We even use high powered x-ray machines to see inside the soil, just like they do for seeing inside you. By doing this we can understand how roots can change soil and what things they use to do it. This is important because it can help save our precious soils which are under threat from humans treating them badly.

My Typical Day: There is no typical day being a lab technician - one minute you can be preparing risk assessments, then out in the field collecting some soil and the next working out why a piece of equipment keeps spurting out water everywhere.

Read more

In a day I could do any number of things, but here's an example of the kind of things I could get up to. On arriving at my office at 8am, the first thing I always do is write my to-do list. I have so many different things to do that this is essential. I will check what meetings I have and add these on. 8am-9am is also a great time to have some focus because the students aren't out of their bed yet. I can get 10 times as many things done in this time than in the rest of the day! I'll get lots of little admin tasks done. In the morning I could be meeting a student to run through an instrument and how to use it. We'll go through the risks and how to use it correctly and safely. Quite often during this time I'll have lots of people come in to ask me questions too. At 11am its tools down and we head off for an all important cup of tea. It's a great opportunity to catch up with the lecturers and professors and also to socialise with students and other technicians. Plus, there's usually cake! I'll then head back to the office to update some risk assessments and do other paperwork. We'll discuss upcoming experiments and problem solve issues around the office too. Once a month just before lunch we have 'Tech Talks'. These are talks which I arrange so that technicians can get together and chat about important things like what to do if we have a chemical spill or how to improve how we get rid of our waste. Lunch is a great time to escape and get some fresh air. Sometimes I'll eat it in the office if I'm busy but this is generally a bad idea – all our deliveries tend to arrive around lunch so you don't get what you need to get done anyway! In the afternoon I might spend a few hours fixing and setting up a bit of equipment. I'll also spend a while reading and checking emails, arranging meetings and chasing people up. Once it's 4pm its home time!

And sometimes we all have fun! – ->

What I'd do with the prize money: You choose from my ideas!

Read more

IDEA 1: We all love making mud pies right? Well how about getting to make them and calling it science? I'd like to use the money to help local school kids do just this. We'll get lots of different soils which do different things. Good and bad sandcastle sand – why? Good and bad mud-pie making soils – why? Good and bad soil to make sculptures with – why? We'll explore all the things you can do with soil and why different things are important. We'll look at some different plants and see their roots and see first hand why having different types of roots are important. We'll basically have a really fun day getting soil everywhere and learning all about all the different things it can do and why we should look after it too.

OR

IDEA 2: We have close links with a soil research facility in Ethiopia and we could use the money to get locals and their children involved in ideas in how to look after their soil and generally have fun for a day. We'd hopefully be able to get some basic science kit into some schools and share our love for soil and science with some easy to do experiments. The money wouldn't be enough for us to go over there too but we would try and get some extra funding to enable this!

OR

IDEA 3: I'd also like to start a website which has simple experiments you can do at home which would teach you all about soil, plants and your garden. To kick start it, I would use the money to make up some cool soil and plant science kits which you can sign up for! These would have everything you need to become an amateur plant and soil scientist in your own garden or park! There would be an online bit where you can add in your own results from your experiments so that you can compare with your friends and other people around the country! Maybe you can think of some cool names for the website?

My Interview

How would you describe yourself in 3 words?

Hard-working, weird and crafty

What or who inspired you to follow your career?

Saving the environment - becoming an eco-warrior (that never really happened, but I liked the idea!)

What was your favourite subject at school?

Do I have to choose? I loved Chemistry, Biology and Geography equally!

What did you want to be after you left school?

A conservationist

Were you ever in trouble at school?

Nope, I was a goody-two shoes!!

If you weren't doing this job, what would you choose instead?

I'd run my postage stamp business part time and be a mum part time.

Who is your favourite singer or band?

I'm an American country gal so you'll never have heard of any of them...

What's your favourite food?

Chocolate brownies

What is the most fun thing you've done?

Spending time every day with my beautiful baby girl!

If you had 3 wishes for yourself what would they be? - be honest!

Be more confident, able to fly and wish my mum was still with us :(

Tell us a joke.

What do you call cheese that's not yours? Na-cho cheese!! Haha this is my favourite joke ever.
---
---